Whispering Oaks Ranch offers private, comfortable vacation rental cabins in the heart of Utah.
Each of our seven Utah cabins have their own special charm, private space and spectacular views. Whether you're looking for lodging for a family, larger group or just the two of you, we have a unique vacation rental that's just right. All cabins have convenient access to Moab, Utah.
Explore detailed descriptions below and then when then check our availability calendar and reserve a vacation cabin you'll love.
Rental cabins for couples and small families include our Grey Dawn, Wildflower and Sagewood cabins. These quaint cottage-like abodes are well-equipped with kitchen amenities, full 4-piece bathrooms, comfortable bedding, fireplaces, and much more.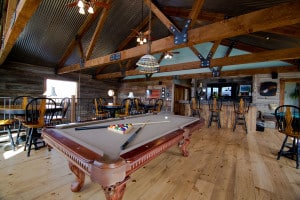 Looking for a group rental for friends or family to gather? Welcome to the Cedar Bend Lodge! A lodge with accommodations for 12-24 people, each of the 6 spacious bedrooms have their own private, luxurious bathrooms. Enjoy the one-of-a-kind views from the wrap-around porch. With plenty of space for entertaining, the Cedar Bend Lodge is the perfect blend of antique charm and sophisticated comfort.
For groups of 8-12 persons, check out our newly constructed (2013)Lonebranch and Jaydee's Run cabins. These 4-bedroom cabins are fantastic! With a full kitchen, laundry, fireplace, outdoor shower, and hot tub…the amenities and spectacular views make these cabins a destination in and of themselves!
The Whispering Oaks Lodging provides the perfect Utah cabin rental experience. Enjoy all the peace and quiet our Moab cabins have to offer.
Many of our cabin photos are courtesy of KaLeigh Welch Photography and Kayla Bertagnolli Photography