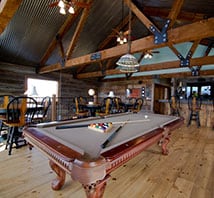 Whispering Oaks Ranch is an ideal place for corporate gatherings and retreats of all kinds.  With luxurious lodging accommodations, a peaceful natural environment, large meeting spaces, and amenities that help you to relax. Whispering Oaks offers the perfect blend of work and play.
Whispering Oaks is a private 50-acre property in the La Sal Mountains. Each of our 7 private cabins are within walking distance of one another, yet have their own driveways and secluded area of the property.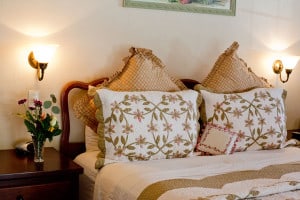 Our largest cabin, the Cedar Bend Lodge, is 6,000 sq ft and features 6 spacious bedrooms with private bathrooms, and plenty of comfortable meeting space both indoors and outside. For functional indoor meeting space, the upstairs Game Room is set up with 5 tables (seating for 23 people), counter space, and a large 60" Television with speaker system. For a more intimate meeting space, you may consider the downstairs living room, which features cozy furniture and a wood-burning fireplace.
High-speed (fiber optic) wireless internet access is available throughout the lodge and at each cabin. Meals may be catered or arranged utilizing the spacious kitchen and large outdoor BBQ grill.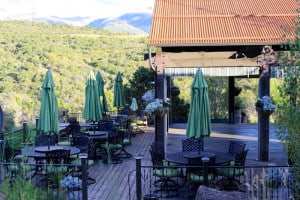 For larger groups, requiring multiple cabin accommodations, our 1800 sq ft covered pavilion may be reserved as meeting space (Summer).  Please see our Wedding Services page for more information about our pavilion space, including a list of amenities.
Whispering Oaks Ranch – a great place for a Moab retreat, offering peace and tranquility in an idyllic setting where the mind can focus and enjoy!