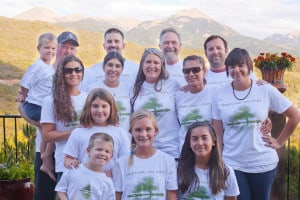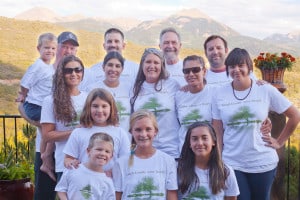 Whispering Oaks Ranch, 20 miles southeast of spectacular Moab, Utah, is an excellent place to host a family reunion. At almost 8,000 ft elevation, our 50-acre, private property provides quaint, comfortable lodging in the beautiful La Sal mountains.  From our family to yours, Welcome to Whispering Oaks!
While all of our cabins are within walking distance of one another, each cabin has its own private driveway, providing a quiet, secluded location on the property. The Cedar Bend Lodge is our largest and most popular gathering place for families. Its private accommodations, spacious common areas, and panoramic views offer an ideal setting for large groups.
Private Accommodations for 20-65 people
Spectacular Views & Restful Environment
Beautiful 55,000 sq ft Lawn
Children's Playground & Sandbox
4 Private Fish Ponds (catch & release only)
Canoe, Picnic Tables & Shaded Benches
High Speed Wireless Internet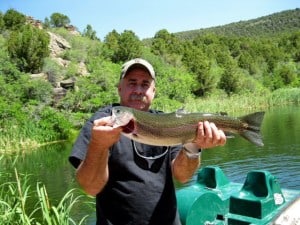 Relax and enjoy amazing views of the red rock canyonlands by day and unobstructed views of the starry galaxies by night….an excellent getaway from city life! We invite you to explore our Cabins and La Sal Mountains pages for more helpful information in planning a fun and memorable family reunion at Whispering Oaks!